Flash Fiction
Two Hooligans Dueling With Their Respective Finger Guns
Eventually the two put their finger guns away as if it had been a draw as each one backed away to different sides of the room.
by Edgar Rider
---
My roommate Carrie Kipling had a strange group of friends. Rob was one of the first of Carrie Kipling's friends to come over. He actually moved her giant sized bed to help Kipling find her phone. Her boyfriend for the moment was a guy by the name of Devon. Devon threw her phone and slid between the mattress and the wall. Rob moved the bed by himself and eventually got her phone out.
Georgie was another of her friends who would come over. She told me and my other roommate Braiden Muller about Georgie's shenanigans. He got in trouble for going into women's houses in the middle of the night. He asked them, "Are you ready for it?" The woman stood in terror not sure what to do. This one incident was on the news. She told him to wait outside because she was ready for it but needed a minute. She then locked the door after remembering what she saw on crime shows.
Carrie Kipling said Rob came over and ignored her but asked her for her "Sweet and Nasty Lemonade." He came over with a former lady of the evening named Tanya.
Georgie disrespected her by calling her his woman and that he could use whenever he needed.
Georgie and Rob got along at times but then it would explode into unnecessary confrontation.
Georgie and Rob confronted each other in the apartment. Each one armed with a finger weapon.
At first Rob was offended, " don't point your finger at me like that."
"Oh yeah what are you going to do about it?" Georgie asked, mocking Rob. " I got something for you!"
"Seriously, I told you." Rob then pointed his own finger gun at Georgie. "This is about to get real serious."
"What about this one?" George pointed with his other finger on his other hand mimicking another gun.
Rob  tried to calm down. "I ain't playing this game anymore. Put it down. Now." He raised his finger up higher. " He then realized this was going nowhere.
"That is just your other finger." And he then lowered his own finger weapon.
Eventually the two put their finger guns away as if it had been a draw as each one backed away to different sides of the room.
This is one of those situations where there was no one to root for. The pure idiocy of both of them. They were both sketchy people who  were part of Carrie Kipling's inner closest circle. They spent their days stealing, lying and mooching off everyone in the neighborhood. The best anyone could do was stay away from their basic way of life; it was too dangerous. The best you could hope for was that they would eliminate each other and double cross each other to the point it minimized both of their abilities to do any one else serious harm.
---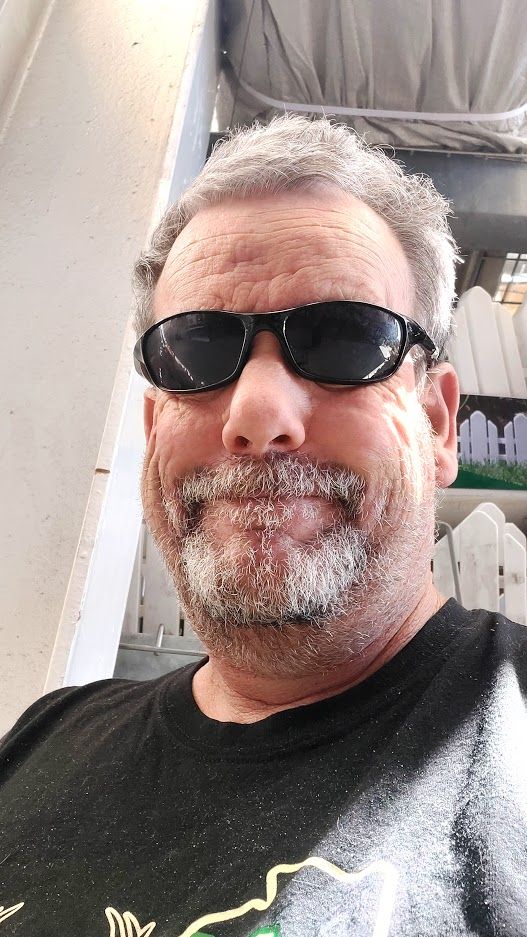 Edgar Rider has been published in Copperfield Review, Birmingham Arts Journal, Existere, and Scarlet Leaf Review. He has written and published three books 5990, Go Bare Maximum and Transcending in the Fictional Burnot.